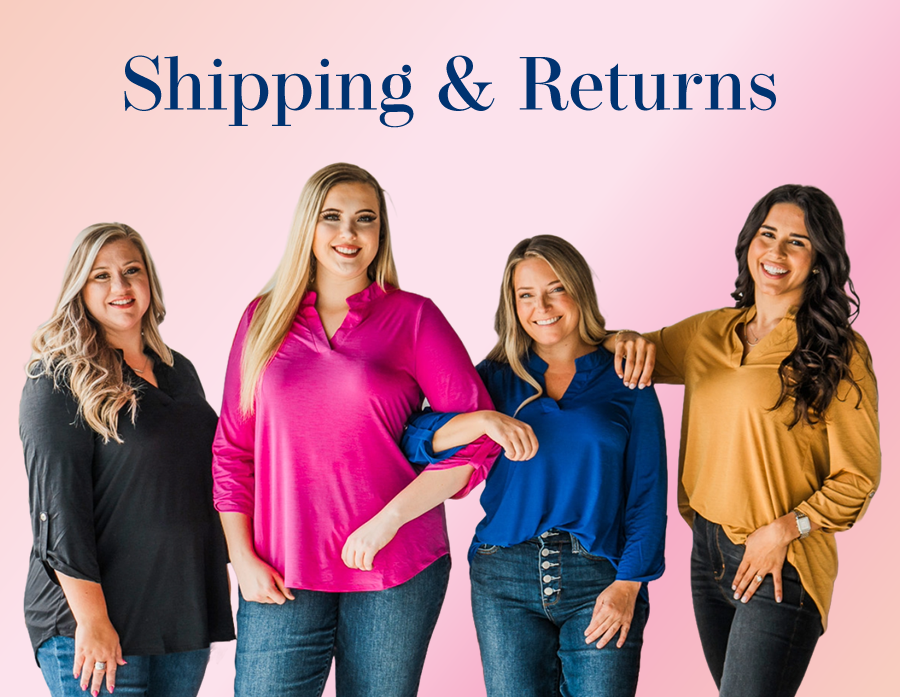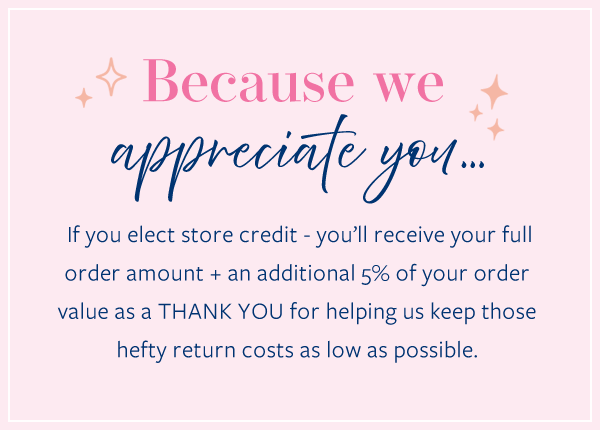 Return Policy
Item's didn't work out? No worries! We are happy to accept your returned item(s) for store credit within 14 business days or a refund within 7 business days of confirmed delivery to you.

We are thrilled to offer re:do return shipping coverage and Shiptection delivery insurance for a small fee at checkout!
Next Steps...
You've read through the above and everything checks out? Perfect! The next step is simply filling out the brief return authorization form in our
Return Portal
. It's quick and easy, we promise! This step MUST be completed - we cannot accept returns that are sent back without prior approval. Once you've completed authorization, you have 2 business days (or less if your return deadline is approaching) to use your label and ship your return. Please note the label type provided when selecting the mailer to return your order. Do not use a priority mailer if your label is for a different service.
Thank you so much for shopping with us! We know you have plenty of choices in the world of online shopping, and we appreciate you choosing us. We know returns are nobody's favorite, but we hope to see you back again so we can get you something else you will love.
* Please remember we are a small business and returns are incredibly costly to small businesses through the assessment of extra fees, processing times, repackaging and tagging and clearancing out items that are obsolete upon return. Returns also make it hard for other customers to get the items they want. While we are happy to accommodate your returns, if your rate of return exceeds 15% of your total purchases, your account will be assessed a 15% restocking fee for every future return. This fee is turned on automatically through our payment processing system and not anything we can override.
RETURN PORTAL