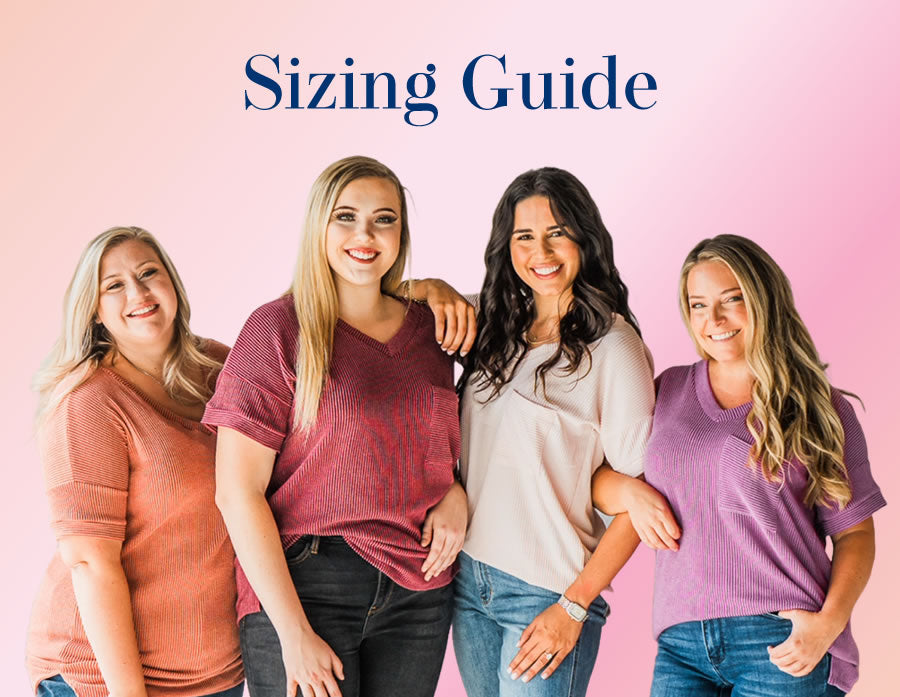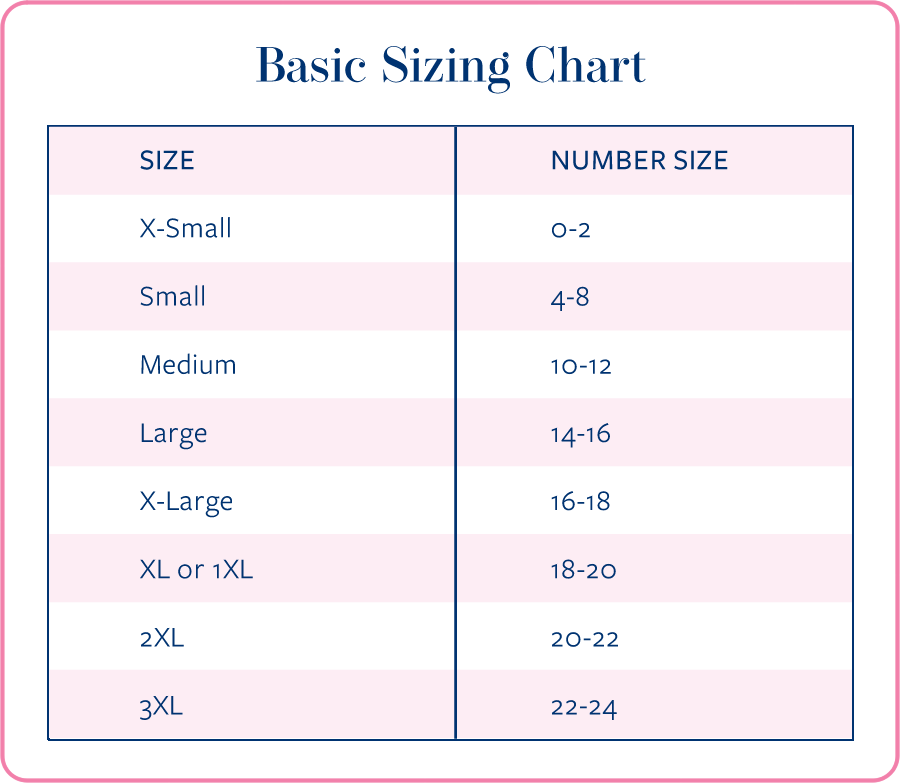 Sizing Chart
After hand selecting and trying on every single piece of clothing that
we offer… for over 7 years… we are pretty confident with sizing! We use
the following guidelines for everything, except jeans! Be sure to read the detailed sizing advice on each product though, to make sure you get the best fit!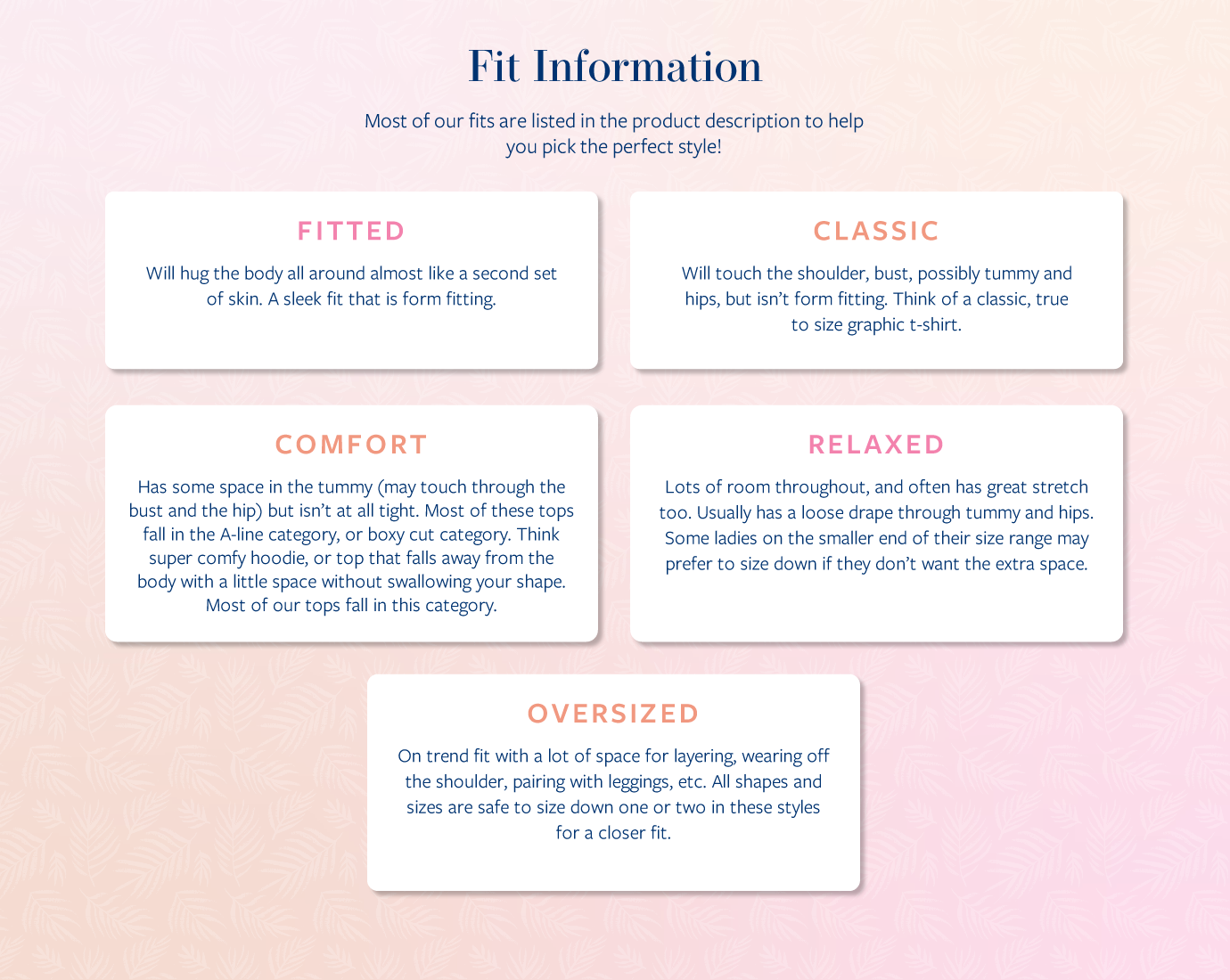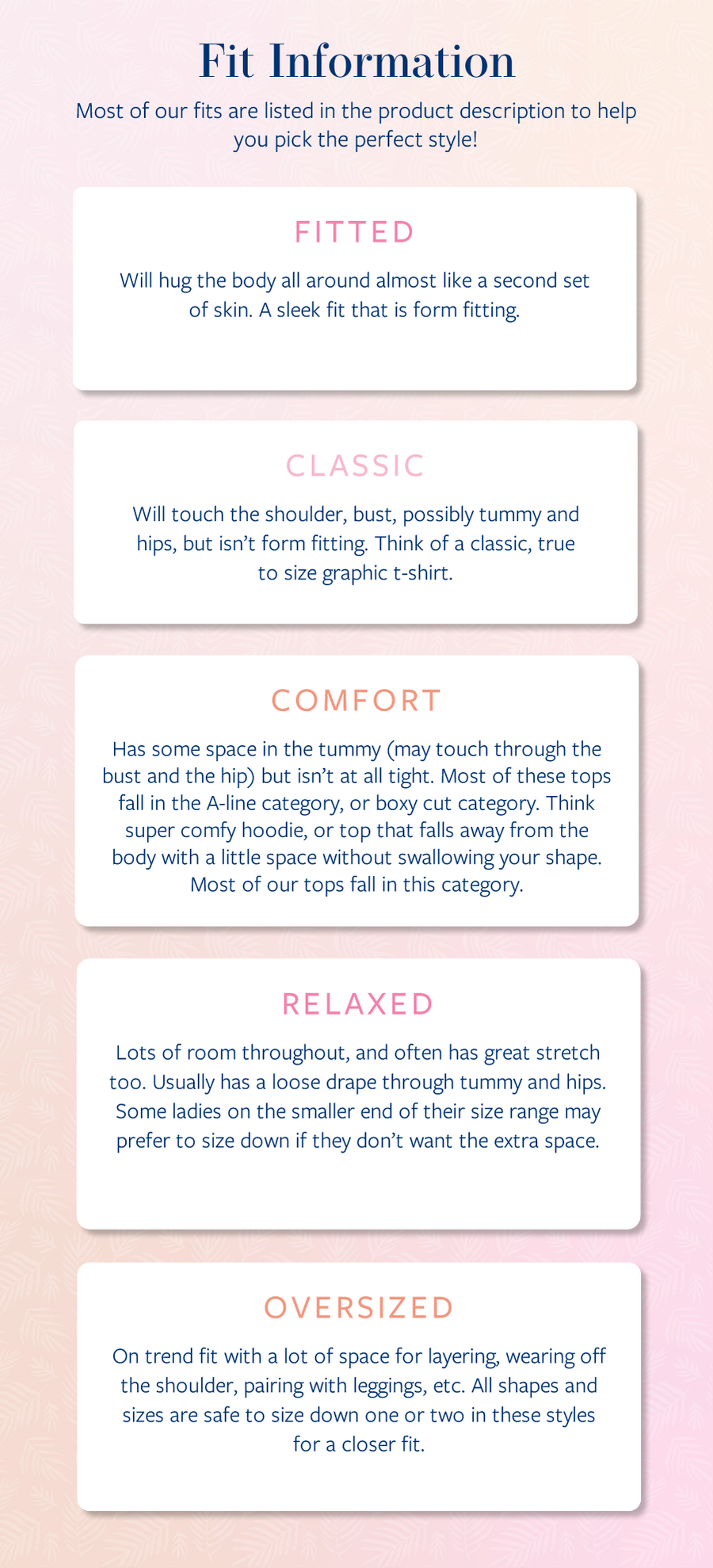 Denim Sizing
We carry the best brand of boutique denim around... maybe you have heard of them? Judy Blues are stretchy and fit women's bodies beautifully. Short, tall, hourglass, apple, teen, grandmother - there is a style that fits and flatters everyone! Judy Blue comes in misses odd sizes 0-15 and women's even sizes 14-24W.

To get your perfect fit, first, let's find your true Judy Blue size. This will be your starting point for all Judy Blue jeans. This brand is generously cut, so you'll find your true Judy Blue size by taking your even, department store pant size and subtracting a number.
Once you have determined your true Judy Blue size, then take a peek at the product description of each pair of jeans to see how we recommend sizing! This part is super important - they all fit and stretch a bit different! Lastly - don't forget to check the item details to see the inseam, rise and fabric for each pair of jeans! Remember that rise is body type dependent (so a high-rise on a short torso may be a mid-rise on a long torso) and we all have multiple inseam preferences depending on the style of jeans we are shopping for!

If you have any questions on sizing, just send us an email to letschat@resorttostyle.com and we will be happy to help!